Founder & Chief Revenue Strategist
Dana Allender
Intellectual curiosity is one of the strongest traits Dana feels that any person – entrepreneur or employee – can have and it's what he brings to every thing he does.
In working with Fortune 100 companies, startups and some of the nation's leading nonprofits, he has served in individual contributor roles and as leader of cross-functional teams. Whether it's in the capacity of driving revenue, training, managing or leading, Dana is committed to delivering professionalism and driving excellence across the organization and creating "awesome".
Along with his active participation in organization such as the Direct Marketing Association, Society for Consumer Affairs Professionals and the Electronic Retailing Association, he is a member of the Association of Accredited Small Business Consultants and the Sandler Training President's Club.
He currently serves as a Business Mentor for Fintech71, a non-profit startup accelerator and innovation outpost for the top financial services companies in the US.
Perhaps most importantly, Dana is committed to family, friends, community and the world in which we all live.  His personal engagement in organizations that are committed to these things is the same thing that drives his desire to make a difference, one encounter at a time, with the businesses and the people that are committed to growing and building their own special place.
Why I Started This Journey…
"There is nothing more rewarding for me than to be part of an effort that's committed to delivering excellence in each and every transaction, communication and touch point within that particular ecosystem. Or, in other words, when everyone within an organization is working in harmony with everyone else in that organization – regardless of their position – to deliver something awesome to a customer.  In turn, that customer becomes your biggest fan and the most important asset in sustaining and growing the business.  When this happens, there's not isolated individuals or an "us versus them" mentality it's just "us" and our collective commitment to achieving success.  That spirit of the "collective commitment" will do more to drive more success, more consistently to your business than any other thing you can do.  I truly believe that.  We all deal with putting out fires each day when we wake up and sometimes our focus on this can get lost – this is why we want to help.  You focus on what you do best, we'll focus on helping you make it awesome – for you, your employees and your customers."
– Dana Allender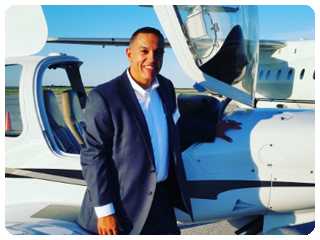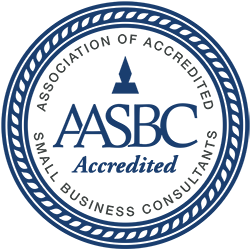 Certified Member of the Association of Accredited Small Business Consultants
The Association of Accredited Small Business Consultants® (AASBC) is the only international association specializing in training and certification of small business and SME consultants. We understand the impact that privately owned, small businesses and SMEs have on the worldwide economy. Whether referred to as a small business, SME, micro business, or SMB, the objective of the AASBC remains the same, which is to train small business and SME consultants with the core competencies needed to improve operational efficiency and maximize profit for their clients.
Building Relationships is Key
What others say about Dana's commitment and desire for his clients' success.
I've known Dana for over ten years through SOCAP (Society of Consumer Affairs Professionals). I implicitly trust Dana; he is a high integrity, bright and caring person and an expert in customer care. He is extremely well connected in the industry and is one of the key people I turn to for help and advice.
In addition to his incredibly uplifting spirit and positive attitude, Dana is an accomplished executive… He is a performer and delivers on the bottom line, just as importantly he helps train, coach and develops others to deliver as well. Dana is always willing to share his ideas and experiences with associates in both formal and informal settings. He has excellent business acumen, connects with people and understands and delivers on the key drivers to success.
Dana and I worked together for about a year. During that time Dana helped build Zagster's presence in the midwest. He always had a positive attitude and advocated for our customers. His ability to develop relationships is an asset to any organization.